Y-211 Retrievable Mechanical Packer
Price:
$999.00
$1798.2
Contact customer service to get the price
Use coupon code spring5 get $5 off over $120,use spring8 get $8 off over $180 Buying any products and only pay half of $45 you can get a set of Makeup brush.
Product Describe
Product parameters
Production process
Packaging production
Application
Apply for zonal injection, extraction, leak finding, squeeze, acid treatment and well testing.
It should be equipped with the hydraulic anchor if the differential pressure is higher.
Features
Can be set in different steel grade casing stable and reliably.
The sealing mechanism is consist of two kinds of hardness elements.
Mechanical set, easy operate.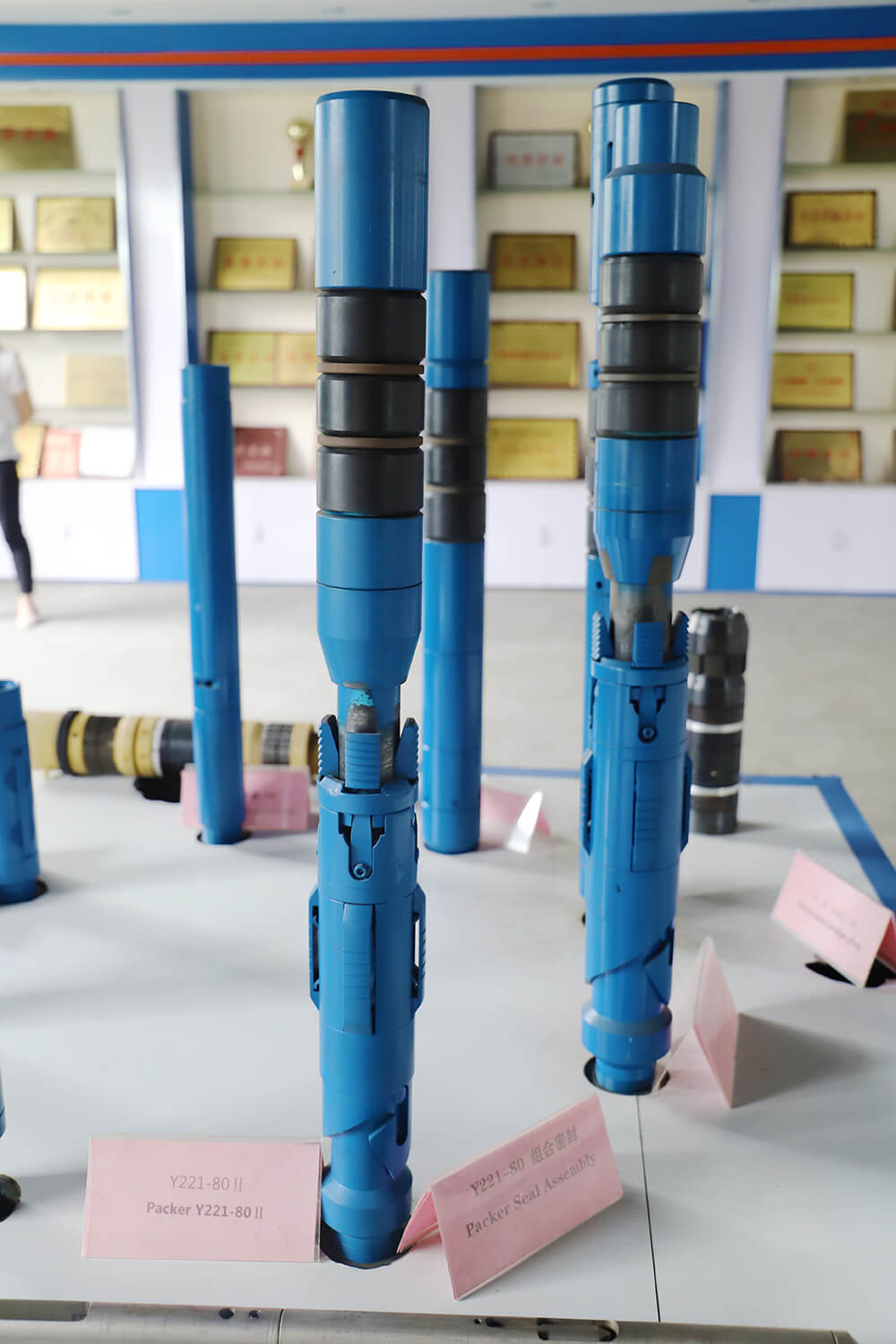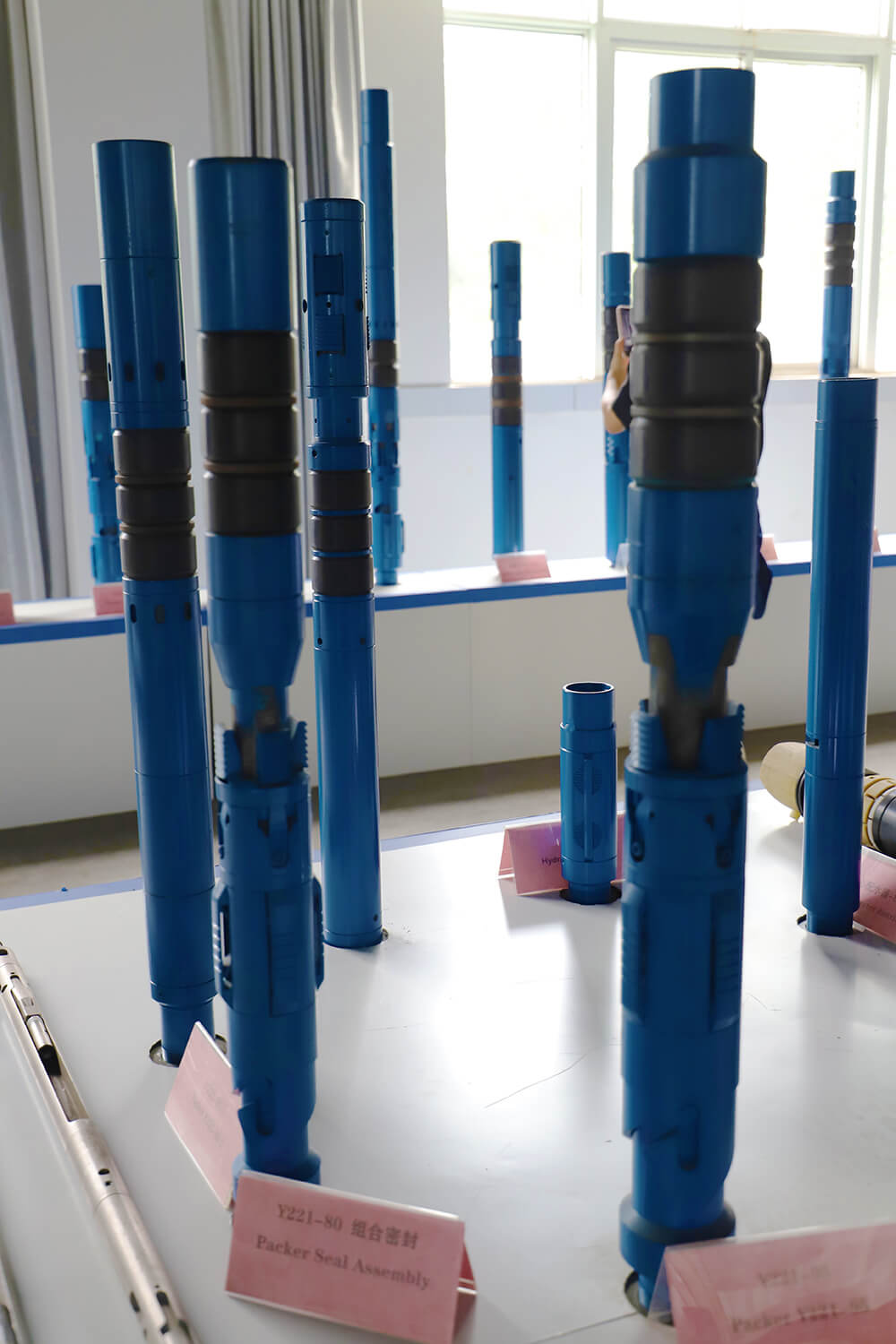 | | | | | | | |
| --- | --- | --- | --- | --- | --- | --- |
| Casing (in) | OD.(in) | ID.(in) | Length(in) | Temp(℉) | Pressure(psi) | Thread(in) |
| 4-1/2 | 3.7 | 1.85 | 57.8 | 250-300 | 5000-10000 | 2-3/8 NU |
| 5 | 4.1 | 1.89 | 62.87 | 250-300 | 5000-10000 | 2-7/8 NU |
| 5-1/2 | 4.49 | 2.17 | 66.18 | 250-300 | 5000-10000 | 2-7/8 NU |
| 5-3/4 | 4.72 | 2.28 | 66.46 | 250-300 | 5000-10000 | 2-7/8 EU |
| 6 | 5.32 | 2.44 | 67.05 | 250-300 | 5000-10000 | 2-7/8 EU |
| 6-5/8 | 5.51 | 2.44 | 67.67 | 250-300 | 5000-10000 | 2-7/8 EU |
| 6-5/8 | 5.67 | 2.44 | 68.19 | 250-300 | 5000-10000 | 3-1/2 NU |
| 7 | 5.83 | 2.44 | 68.94 | 250-300 | 5000-10000 | 3-1/2 EU |
| 7 | 5.99 | 2.99 | 69.80 | 250-300 | 5000-10000 | 3-1/2 EU |
| 7-5/8 | 6.50 | 2.99 | 70.55 | 250-300 | 5000-10000 | 3-1/2 EU |
| 8-5/8 | 7.28 | 3.47 | 71.69 | 250-300 | 5000-10000 | 4 NU |
| 9-5/8 | 8.27 | 3.62 | 72.95 | 250-300 | 5000-10000 | 4 EU |
| 9-5/8 | 8.47 | 3.94 | 74.49 | 250-300 | 5000-10000 | 4-1/2 EU |