Y-341 Retrievable Hydraulic Packer
Price:
$999.00
$1798.2
Contact customer service to get the price
Use coupon code spring5 get $5 off over $120,use spring8 get $8 off over $180 Buying any products and only pay half of $45 you can get a set of Makeup brush.
Product Describe
Product parameters
Production process
Packaging production
Application
Apply for water distribution system for zonal injection, acid treatment and squeeze etc.
Feature
Double-piston, low-pressure set explored, good sealing.
Highly temperature -resistance and pressure-resistance glue tubing explored, stable, widely used.
Reasonable-design, high-pressure, overturn well-flushing with large emission.
Straight pull release, easy to operate and stable.
According to customer's requirement to add backflushing.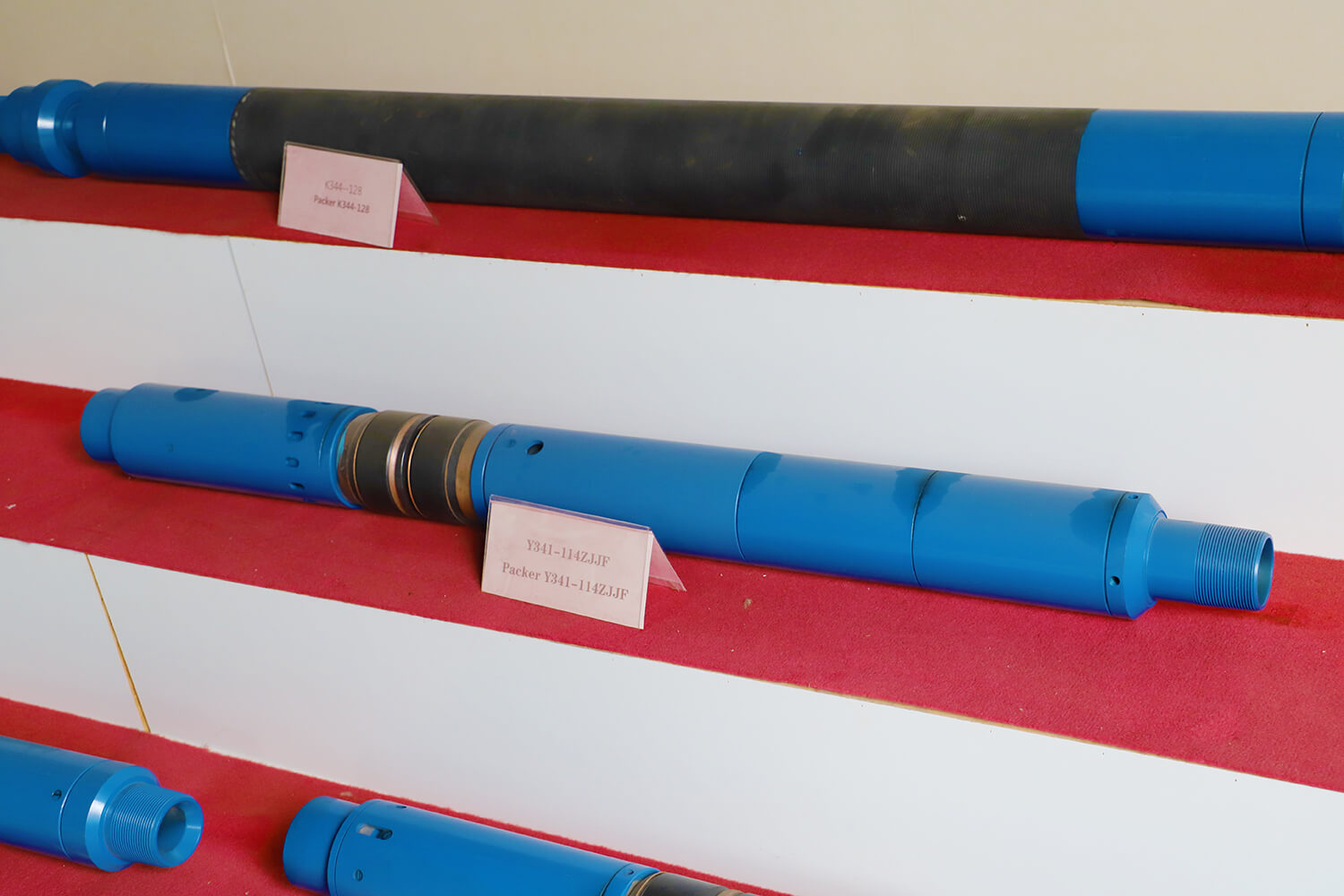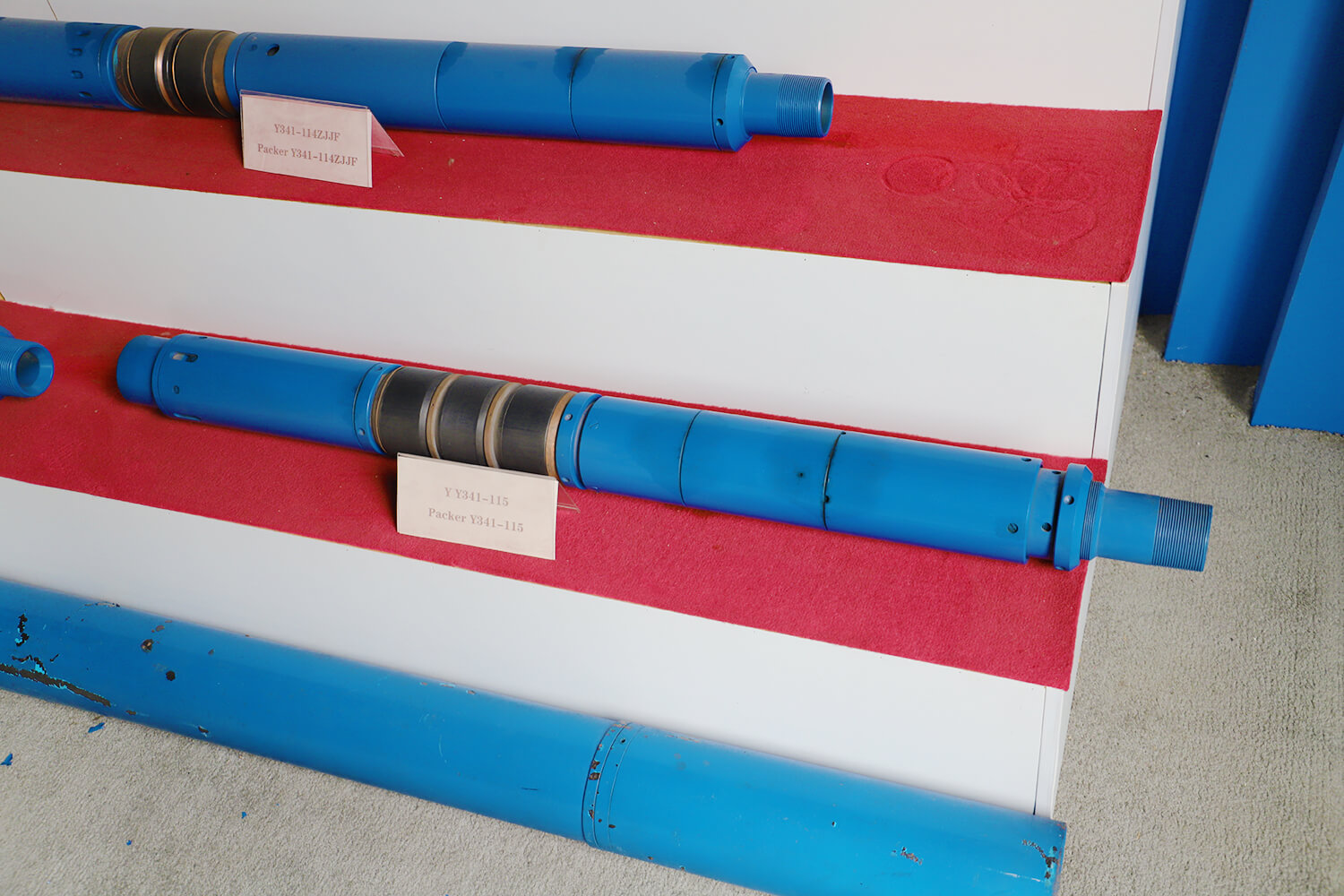 | | | | | | | |
| --- | --- | --- | --- | --- | --- | --- |
| Casing (in) | Max OD.(in) | Min ID.(in) | Length(in) | Temp(℉) | Pressure(psi) | Thread(in) |
| 4-1/2 | 3.7 | 1.77 | 36.3 | 250-300 | 5000-10000 | 2-3/8 NU |
| 5 | 4.09 | 1.97 | 37.17 | 250-300 | 5000-10000 | 2-3/8 NU |
| 5-1/2 | 4.49 | 2.32 | 38.31 | 250-300 | 5000-10000 | 2-7/8 NU |
| 5-3/4 | 4.72 | 2.36 | 38.82 | 250-300 | 5000-10000 | 2-7/8 EU |
| 6 | 5.31 | 2.44 | 39.02 | 250-300 | 5000-10000 | 2-7/8 EU |
| 6-5/8 | 5.51 | 2.44 | 39.25 | 250-300 | 5000-10000 | 2-7/8 EU |
| 6-5/8 | 5.67 | 2.44 | 40.12 | 250-300 | 5000-10000 | 2-7/8 EU |
| 7 | 5.83 | 2.44 | 41.46 | 250-300 | 5000-10000 | 2-7/8 EU |
| 7 | 5.98 | 2.99 | 42.48 | 250-300 | 5000-10000 | 3-1/2 EU |
| 7-5/8 | 6.50 | 2.99 | 43.94 | 250-300 | 5000-10000 | 3-1/2 EU |
| 8-5/8 | 7.28 | 2.99 | 44.76 | 250-300 | 5000-10000 | 4 EU |
| 9-5/8 | 8.27 | 3.23 | 47.8 | 250-300 | 5000-10000 | 4 EU |
| 9-5/8 | 8.46 | 3.46 | 52.24 | 250-300 | 5000-10000 | 4-1/2 EU |