Y-441 Retrievable Hydraulic Packer
Price:
$999.00
$1798.2
Contact customer service to get the price
Use coupon code spring5 get $5 off over $120,use spring8 get $8 off over $180 Buying any products and only pay half of $45 you can get a set of Makeup brush.
Product Describe
Product parameters
Production process
Packaging production
Application
Apply singly or multiply for extraction, water detection, well testing and squeeze, etc.
Feature
Bi-directional slip grappling, holds high pressure differentials from above or below.
Tubing pressure actuated, straight pull release, suitable for deviated wells, straight wells, shallow wells.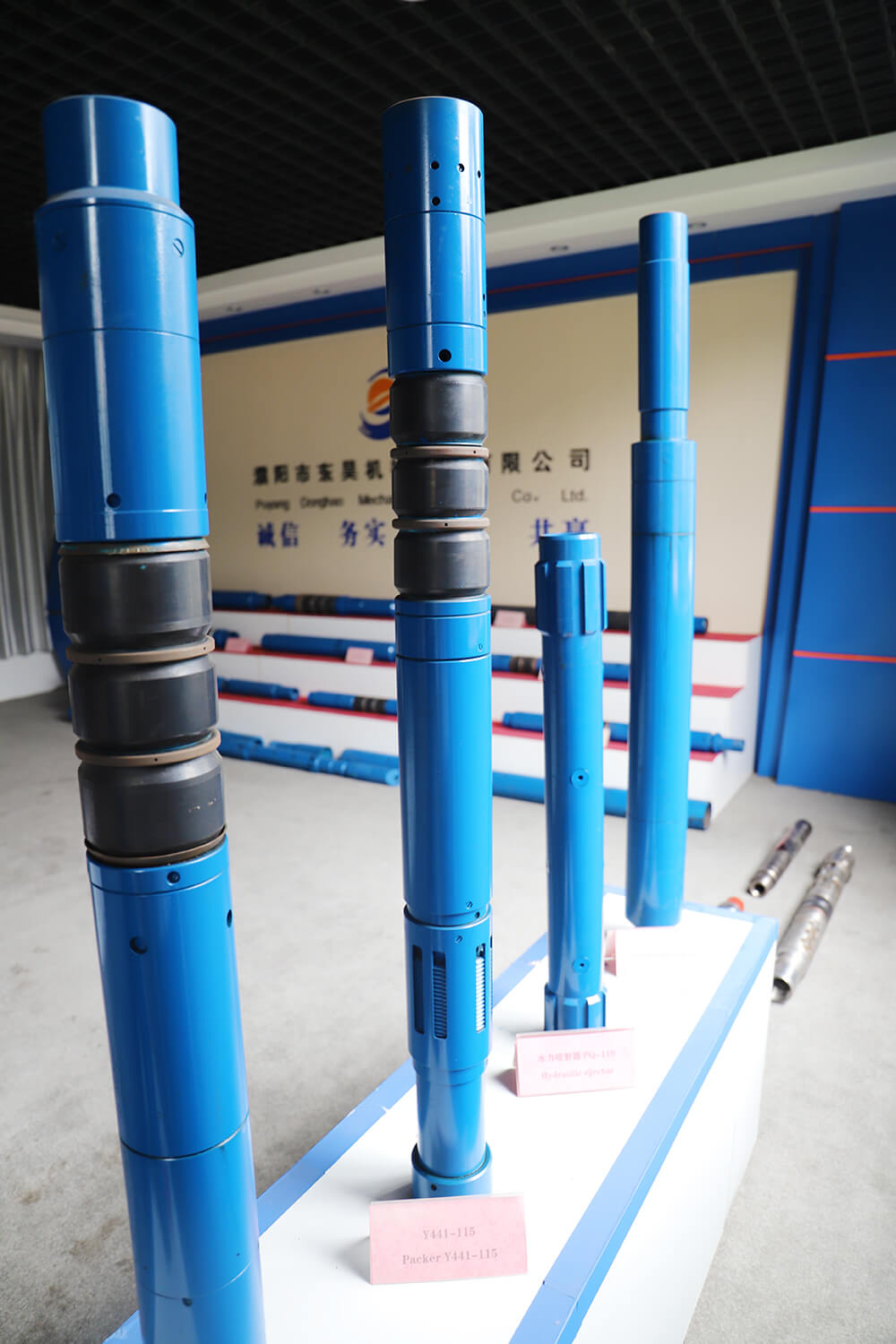 | | | | | | | |
| --- | --- | --- | --- | --- | --- | --- |
| Casing (in) | Max OD.(in) | Min ID.(in) | Length(in) | Temp(℉) | Pressure(psi) | Thread(in) |
| 5-1/2 | 4.53 | 1.77 | 60.83 | 250-300 | 5000-10000 | 2-7/8 NU |
| 5-3/4 | 4.72 | 2.28 | 62.2 | 250-300 | 5000-10000 | 2-7/8 EU |
| 6 | 5.31 | 2.44 | 65.08 | 250-300 | 5000-10000 | 2-7/8 EU |
| 6-5/8 | 5.51 | 2.44 | 68.46 | 250-300 | 5000-10000 | 2-7/8 EU |
| 6-5/8 | 5.67 | 2.99 | 70.43 | 250-300 | 5000-10000 | 3-1/2 EU |
| 7 | 5.83 | 2.99 | 71.46 | 250-300 | 5000-10000 | 3-1/2 EU |
| 7 | 5.98 | 2.99 | 72.95 | 250-300 | 5000-10000 | 3-1/2 EU |
| 7-5/8 | 6.50 | 3.46 | 74.69 | 250-300 | 5000-10000 | 4 EU |
| 8-5/8 | 7.25 | 3.46 | 76.06 | 250-300 | 5000-10000 | 4 EU |
| 9-5/8 | 8.27 | 3.46 | 78.15 | 250-300 | 5000-10000 | 4 EU |
| 9-5/8 | 8.46 | 3.94 | 79.41 | 250-300 | 5000-10000 | 4-1/2 EU |