Hydraulic Anchor
Price:
$999.00
$1798.2
Contact customer service to get the price
Use coupon code spring5 get $5 off over $120,use spring8 get $8 off over $180 Buying any products and only pay half of $45 you can get a set of Makeup brush.
Product Describe
Product parameters
Production process
Packaging production
Application
Apply for anchor the string when water-injection, acidification, fracturing, oil test etc. to avoid string movement.

Feature
Simple, convenient.
High strength alloy steel , high performance.
Adopt high elasticity stainless steel spring, stable performance.

Stable start pressure, easy release, anchor reliably.
Non-metal hydraulic anchor is our patent product, it adopt non-metal anchor claw to avoid the movement of string and protect casing from damage.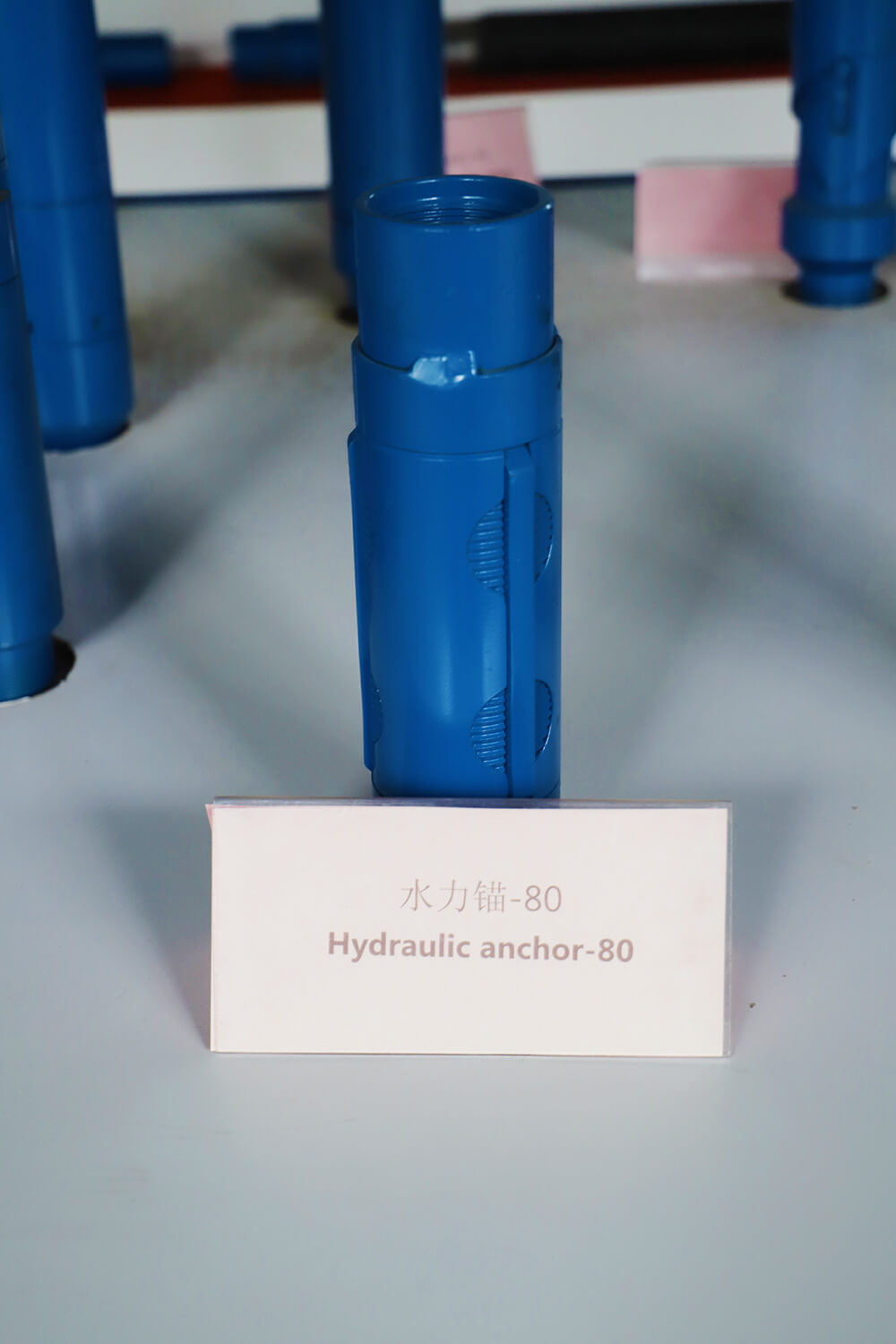 | | | | | | |
| --- | --- | --- | --- | --- | --- |
| Casing (in) | OD.(in) | ID.(in) | Length(in) | Temp(℉) | Thread(in) |
| 4 | 3.15 | 1.18 | 16.14 | 250 | 2-3/8 EU |
| 4-1/2 | 3.74 | 1.57 | 17.52 | 250 | 2-7/8 EU |
| 5 | 4.13 | 1.97 | 17.52 | 250 | 2-7/8 EU |
| 5-1/2 | 4.33 | 2.17 | 17.52 | 250 | 2-7/8 EU |
| 5-1/2 | 4.49 | 2.32 | 17.52 | 250 | 2-7/8 EU |
| 5-3/4 | 4.72 | 2.36 | 17.52 | 250 | 2-7/8 EU |
| 6 | 5.32 | 2.44 | 17.52 | 250 | 2-7/8 EU |
| 6-5/8 | 5.51 | 2.76 | 21.65 | 250 | 3-1/2 EU |
| 6-5/8 | 5.67 | 2.76 | 21.65 | 250 | 3-1/2 EU |
| 7 | 5.83 | 2.76 | 21.65 | 250 | 3-1/2 EU |
| 7 | 5.98 | 2.76 | 21.85 | 250 | 3-1/2 EU |
| 7-5/8 | 6.5 | 2.99 | 22.32 | 250 | 3-1/2 EU |
| 8-5/8 | 7.28 | 2.99 | 22.32 | 250 | 3-1/2 EU |
| 9-5/8 | 8.27 | 3.15 | 23.35 | 250 | 4 EU |
| 9-5/8 | 8.47 | 3.15 | 23.35 | 250 | 4 EU |