Sucker Rod pump from Puyang Zhongshi
Price:
$800.00
$1440.0
Contact customer service to get the price
Use coupon code spring5 get $5 off over $120,use spring8 get $8 off over $180 Buying any products and only pay half of $45 you can get a set of Makeup brush.
Product Describe
Product parameters
Production process
Packaging production
API-RHAC, Rod, Stationary Heavy Wall Barrel, Cup Top Anchor Pump

Working principle:
RHAC rod pump is equipped with a cup seating nipple N11, cup seating nipple N11 connection on the tubing string, down to the bottom of the well with the tubing string. Plunger assembly connection on the sucker rod string and with the pump overall down to cup seating nipple N11 position together , pump with fixed inside the cup seating nipple N11, Plunger assembly with the sucker rod string up and down reciprocating movement to achieve pumping work.

RHAC advantage: if the pump appeared quality problem, need not put forward the tubing string, only need put the whole pump forward well through the sucker rod string together , operation is simple.

Main parts process and material:

Pump barrel: plain carbon steel plating (A1), ordinary carbon steel carbonitriding (B1), ordinary carbon steel carburizing (B2), low alloy steel nitride (B5).

Plunger: 1045 steel spraying (B1), 1045 steel spraying (B2), 1045 steel chrome plating (A1), 1045 steel double chrome plating (A2).

Valve ball and seat: stainless steel (A1), cobalt chromium (B2), tungsten carbide (C1), nickel and carbon compounds (C2), titanium carbide (C3).

Other accessories: plain carbon steel, low alloy steel, stainless steel, brass and other materials.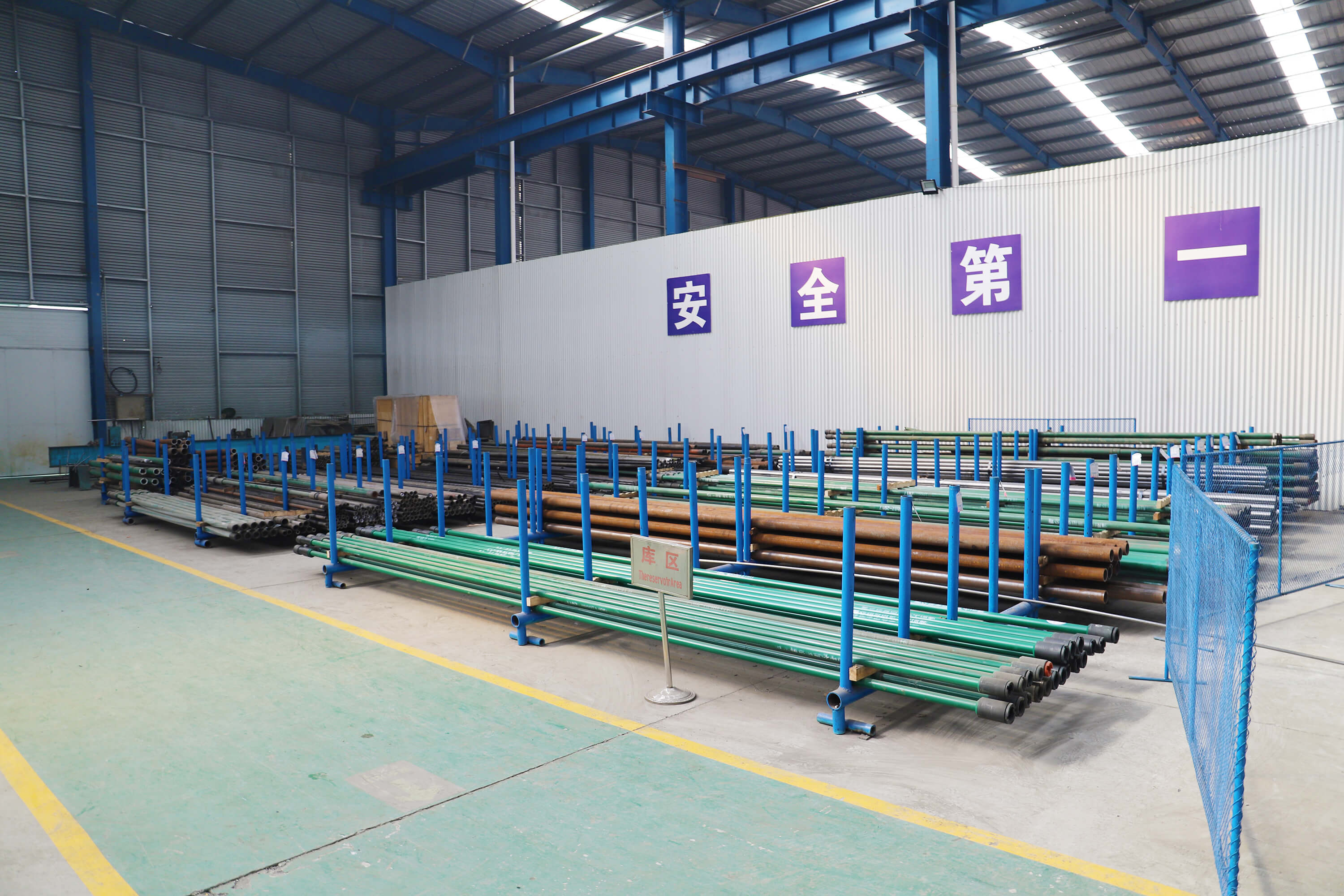 Our quality supplier:

Restructured form SINOPEC in 1997,Puyang Zhongshi Group Co., Ltd has 20 years manufacturing experience of petroleum Machinery Products till now,Group have competitive prices of our main products of Casing Accessories like Bow Spring Centralizer,Solid Rigid Centralizer,Float Equipment,Cementing Plug etc.

Group have 9 factories,more than 500 employees and many kinds of production equipments.
Group have certificates of API 5CT,6A,10D,11AX 11E ISO14001 and 9001.
With 15 years exporting experience,Group have exported to more than 30 countries such as America,Canada,Russia,Venezuela,Columbia,Thailand,Indonesia,UAE,Saudi Arabia,Kazakhstan etc.
Specification

Pump diameter (mm)

Barrel length (m)

PLunger length (m)

Stroke length (m)

Extension length (m)

Tubing size EUE

Sucker rod size

20-125RHAC

31.75










2-3/8"




25-150RHAC

38.1










2-7/8"

CYJ16

25-175RHAC

44.45

2.1-10.4

0.3-8.0

1.2-9.0

0.3-0.9

2-7/8"

CYJ19

30-225RHAC

57.15










3-1/2"